Regular price
$274.95 USD
Regular price
Sale price
$274.95 USD
Unit price
per
Sale
Sold out
Greetings from Tabletop Stronghold. We're finally reopening after the workshop fire. Tabletop Stronghold had to relocate and replace everything but we're finally up and running again!
If the standard MagCase 2.0 isn't quite big enough to hold the massive horde of minis you've amassed over the years, MagCase XL 2.0 is here to help with TWICE the storage of the standard MagCase 2.0!

MagCase XL 2.0 is both a carrying and display case using steel trays and magnets! Simply glue the included 3x1.7mm magnets or your own magnets under the bases of your minis. The magnets make them stick firmly to the steel trays, ready to be transported or proudly displayed.
As with all new MagCase 2.0 models, The MagCase XL 2.0 comes with the new MagCase 2.0 trays made of a single piece of steel and are powder coated.
Please Note: MagCase 2.0 trays are not compatible with MagCase 1.0.
Customizable tray heights for your needs - trays easily slide into any of the 1/2 inch rows in the case.
MagCase XL 2.0 is BIG! Easily able to hold multiple 32mm heroic scale miniature armies.
MagCase XL 2.0 is TALL! With a tray in the bottom row, you can fit a model that's 14.6" tall!
Usable internal space of each compartment: 14.6" H, 8'' W, 12'' L.
External size including handle: 17" H, 17.5" W, 13.5" L. Usable area of each tray: 8" W, 12" L.
Weight: approx. 17 lbs.
Stunning large acrylic front panels for easy viewing of your models. Easily open and close the case using the velcro straps at the top of the acrylic panel.
All MagCases come with removable MDF dowels to ensure the trays don't move around or bump the acrylic front panel.
MagCase XL 2.0 is partially assembled - the only tools needed for assembly are a Phillips head screwdriver and a pair of pliers.
You will receive a scannable QR code for the instructions with your order.
Please Note: NO models are included. Models in photos are examples of what you can do with your MagCase XL 2.0.
MagCases are a cottage industry product and don't come from a big factory. As such, there may be slight variations in the material color and/or tray dimensions. These are generally imperceptible but we wanted you to be aware.
If you have ANY questions feel free to message me. Happy wargaming from Tabletop Stronghold!
Share
View full details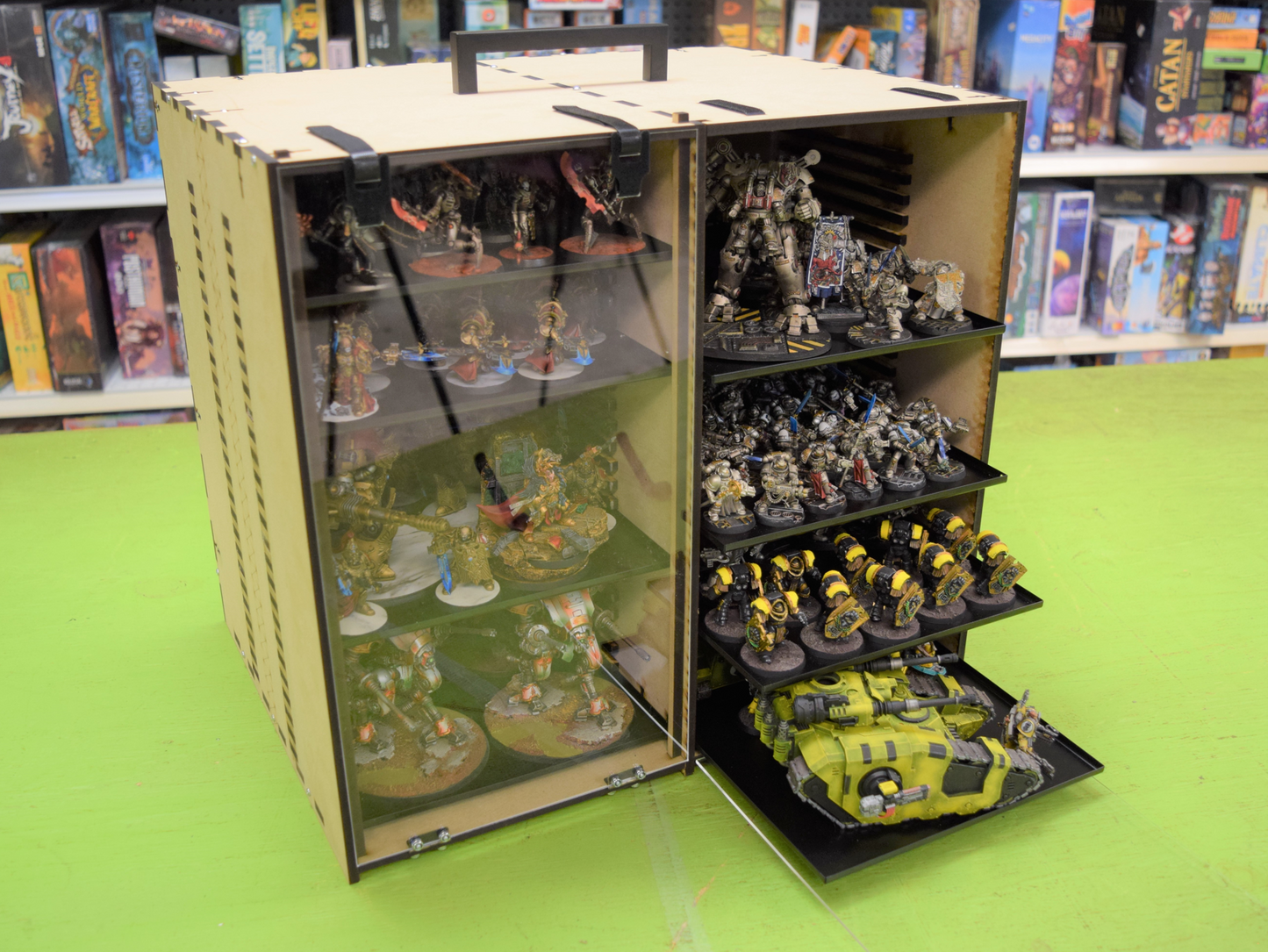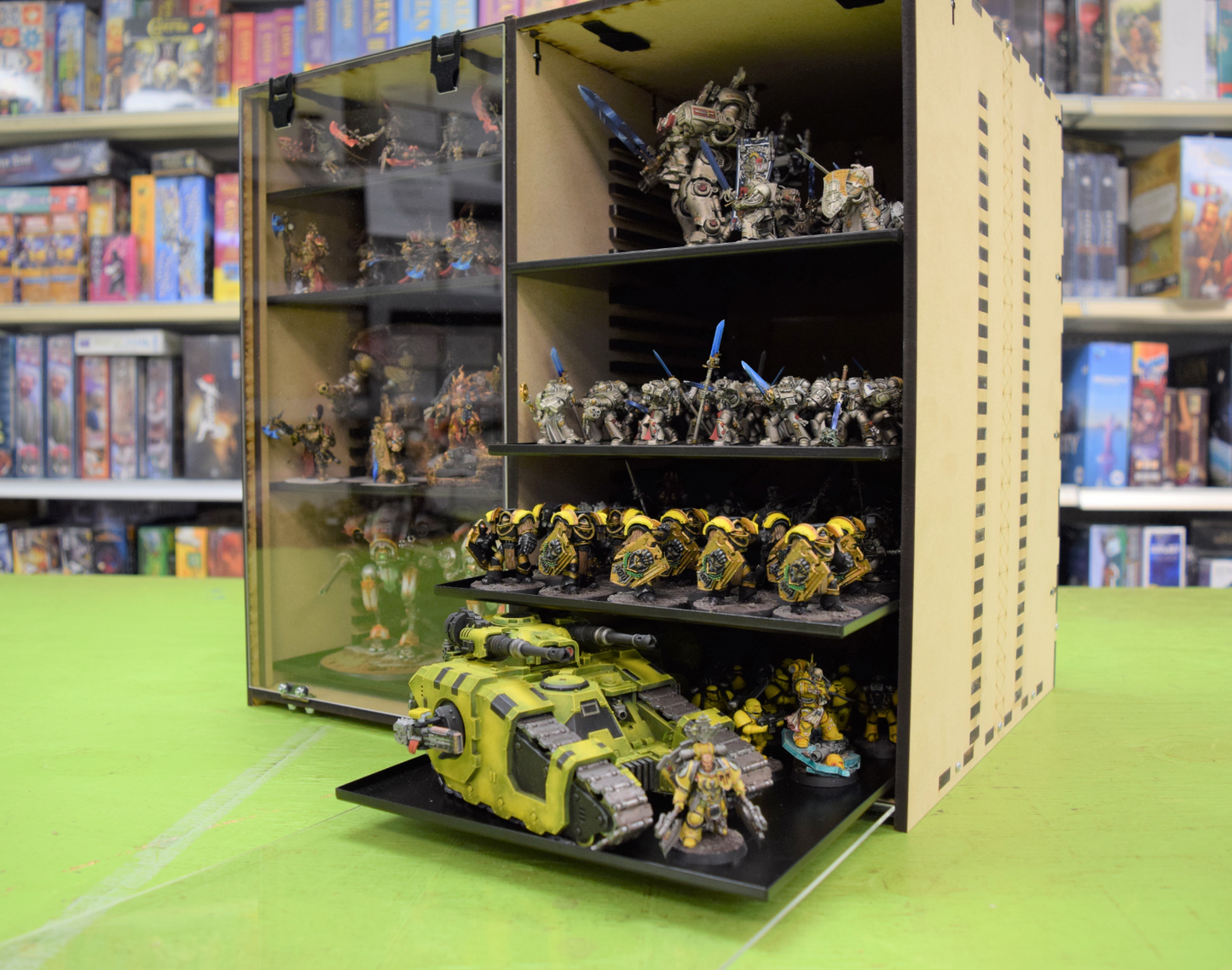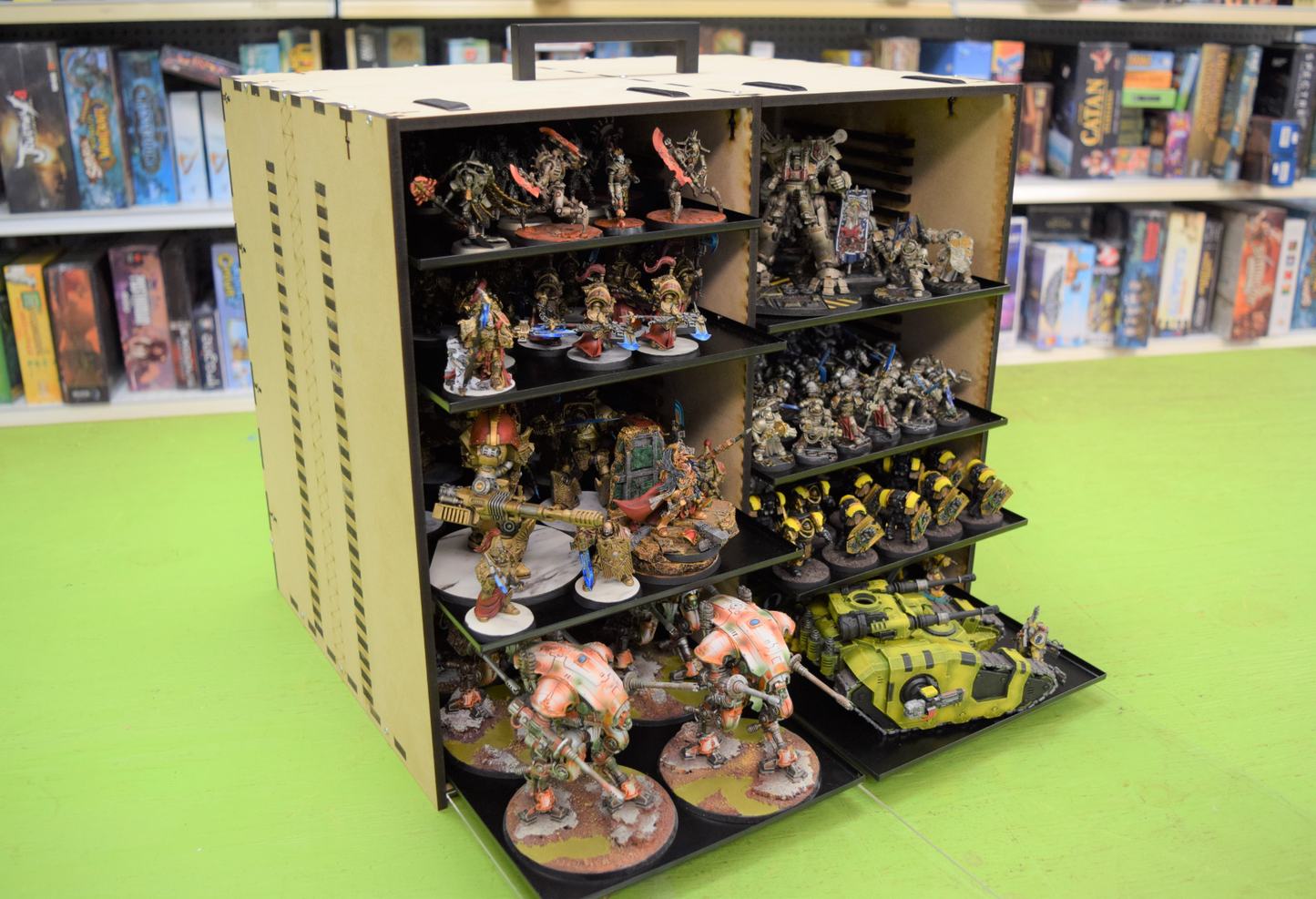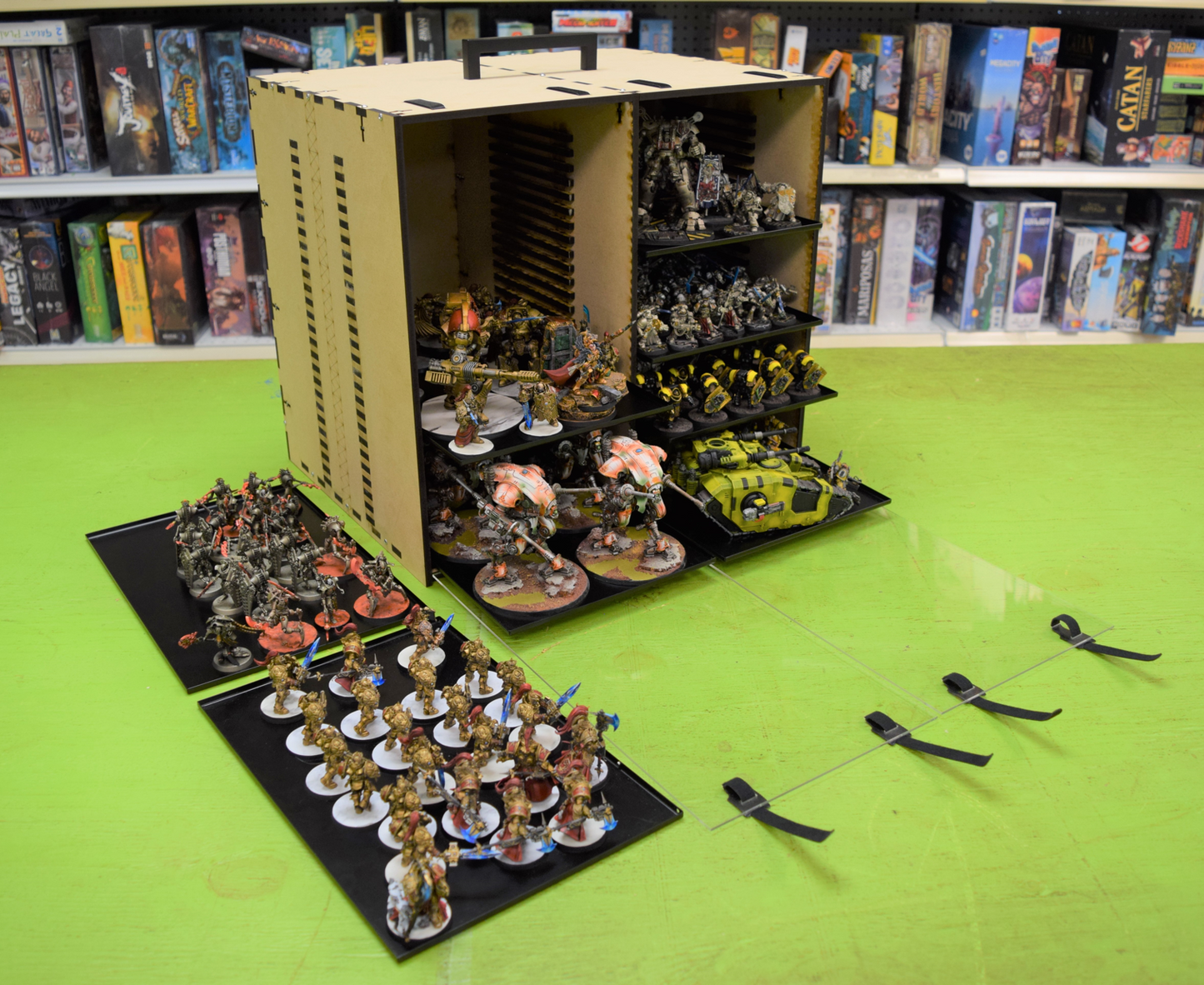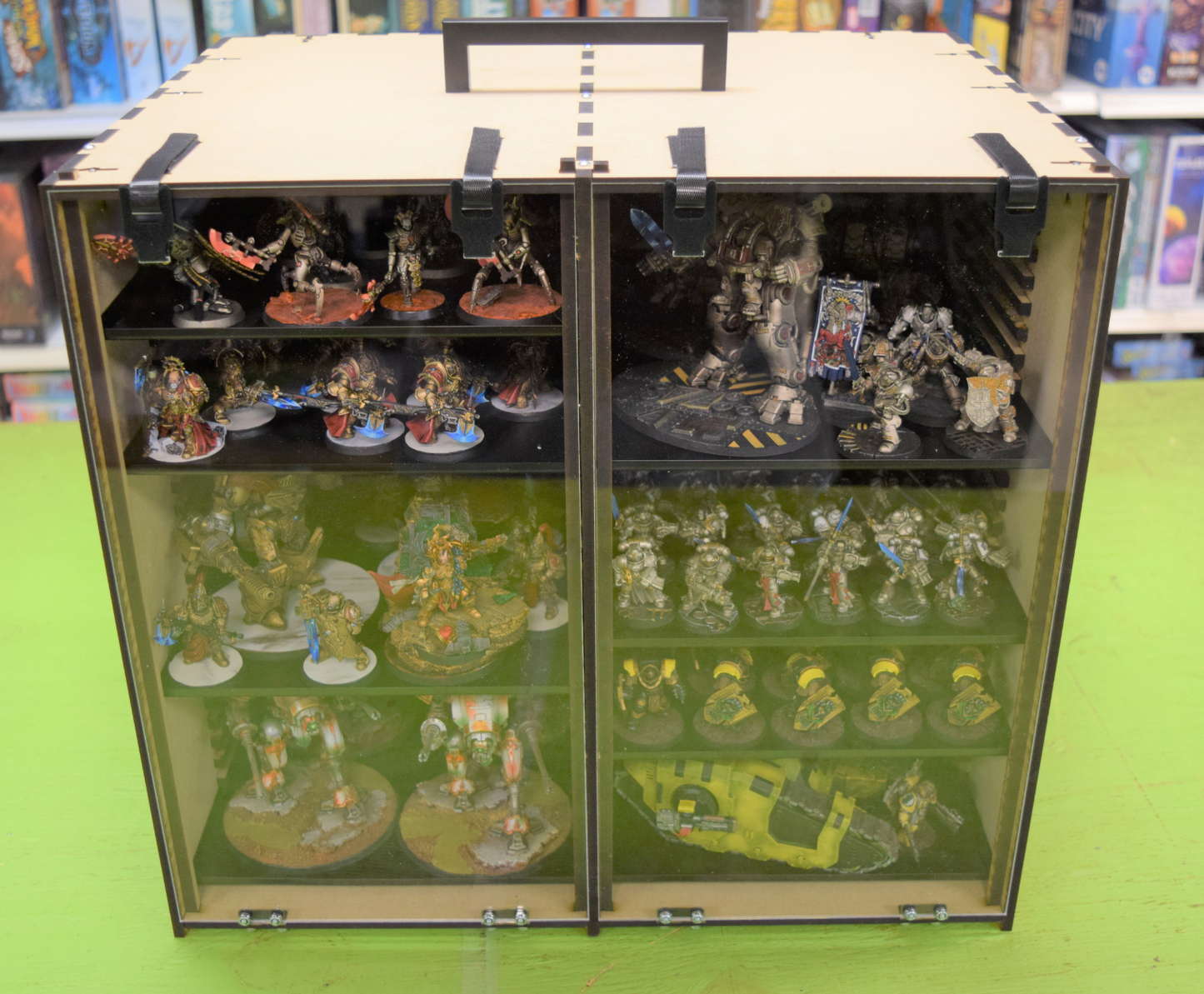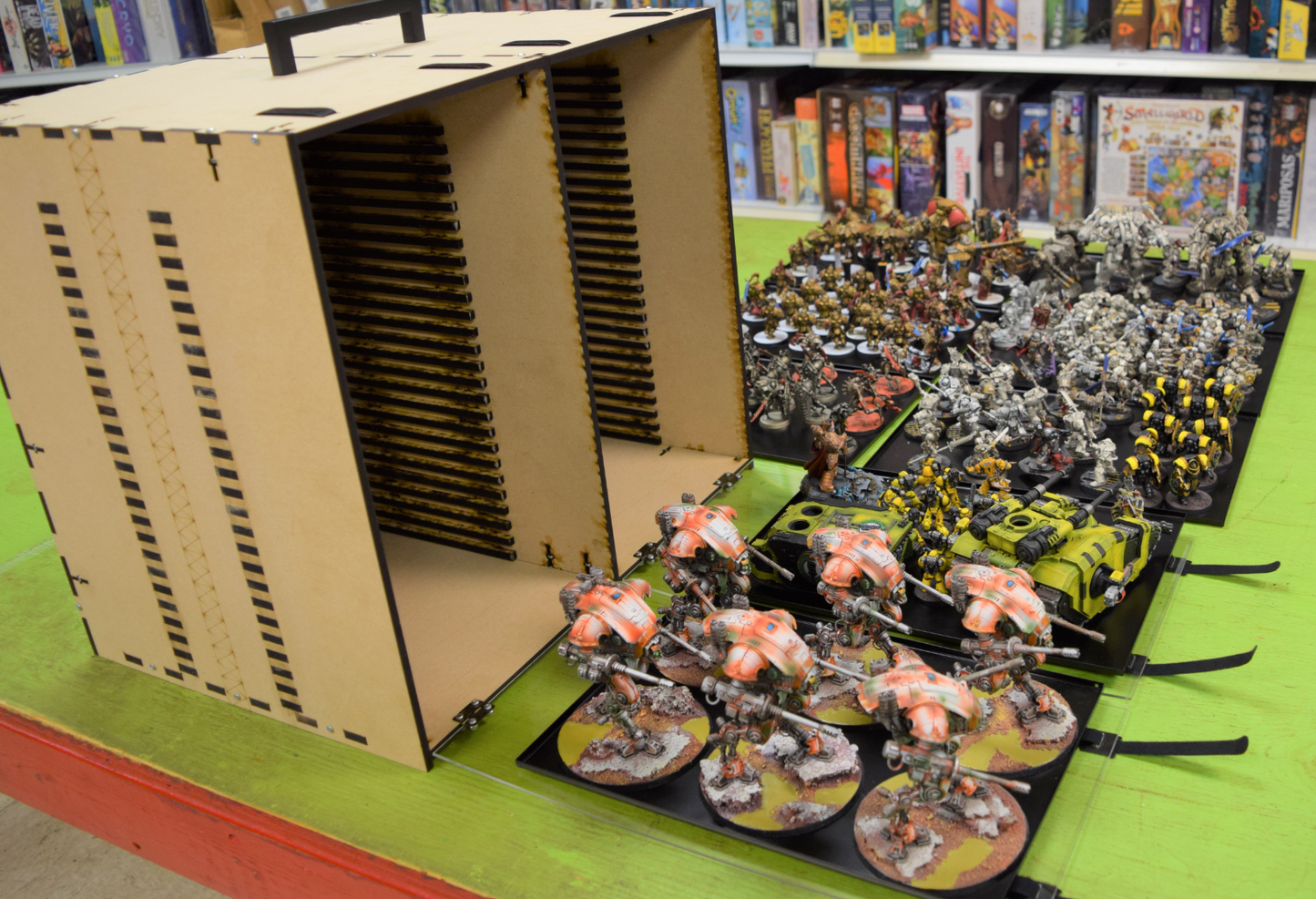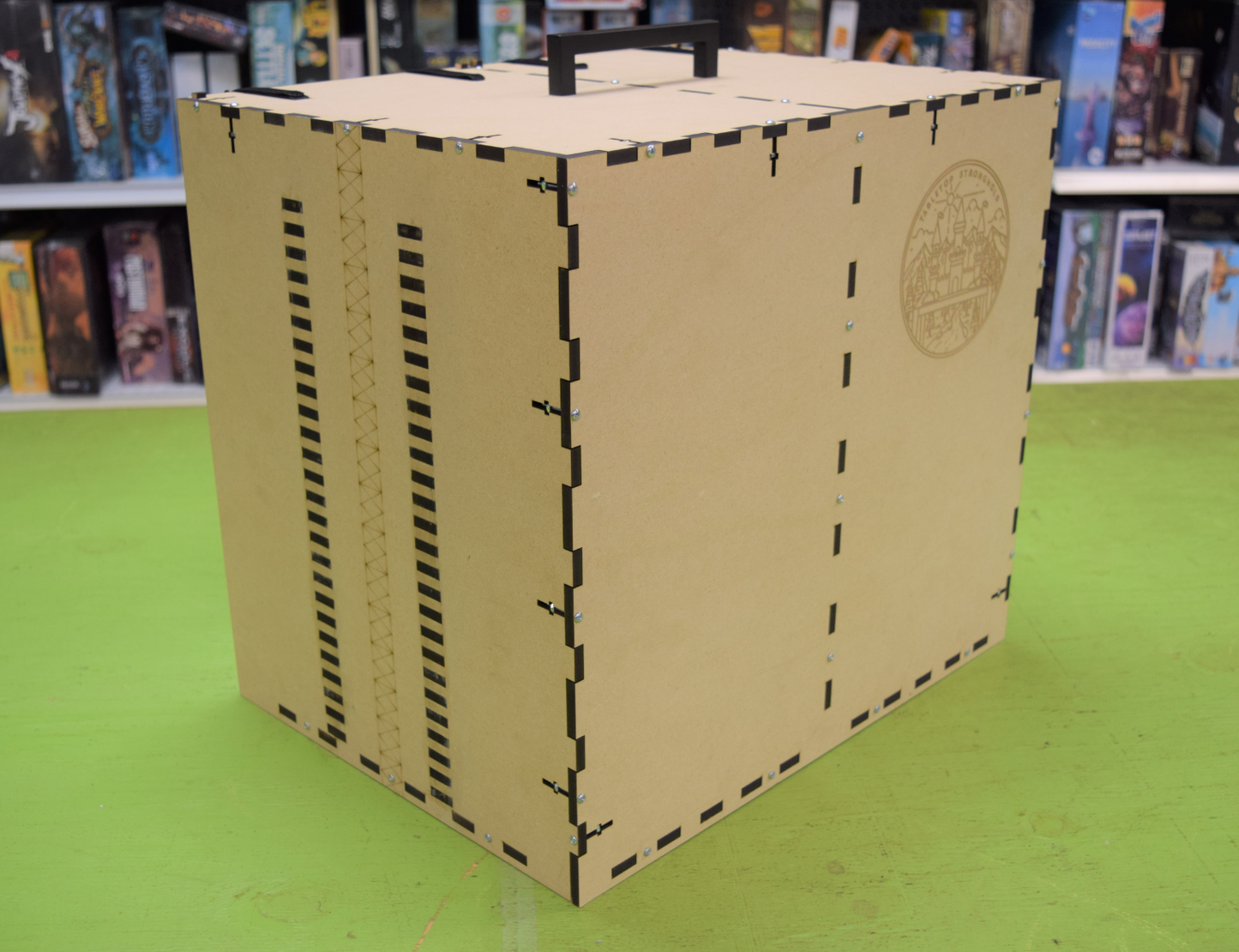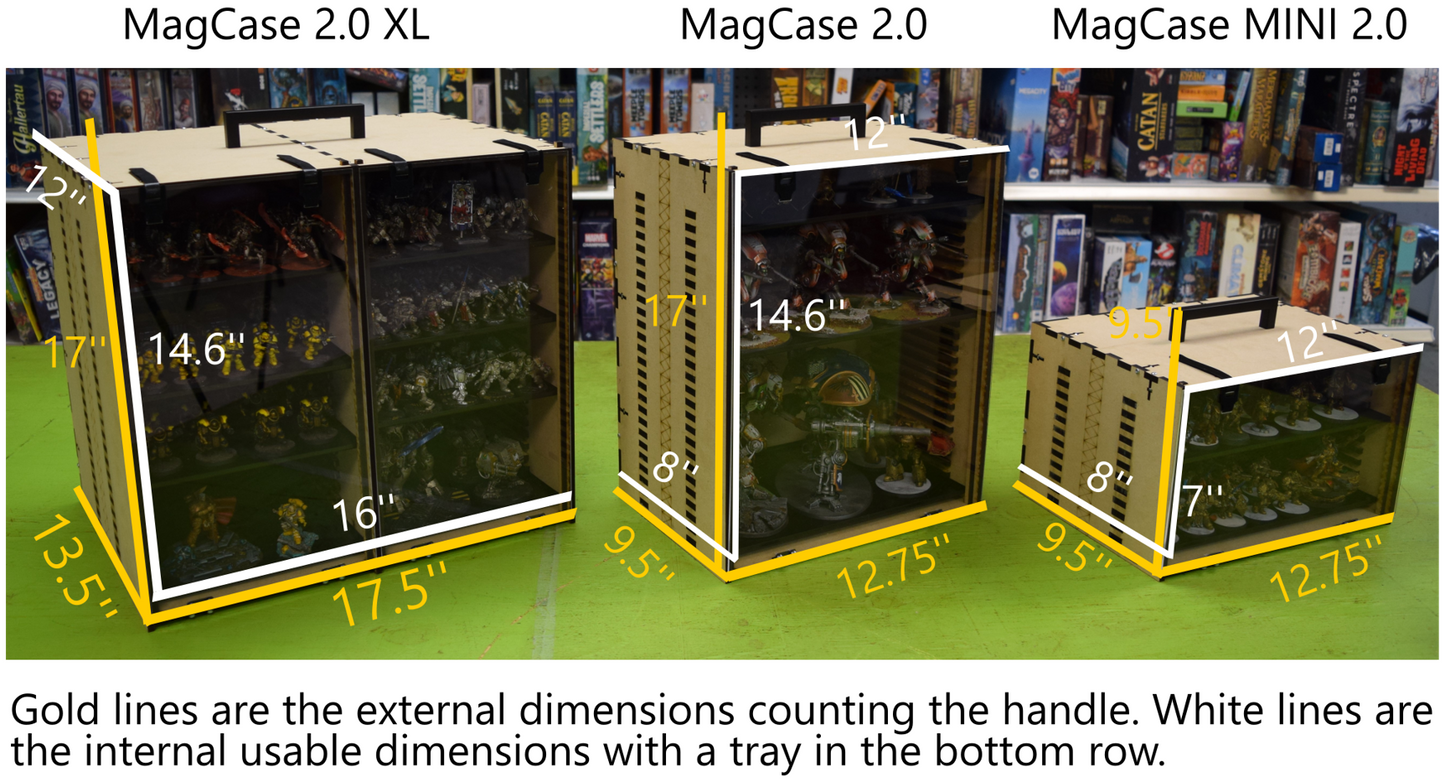 Awesome case!
Will definitely be purchasing another one!
Does exactly what it says!
I purchased mine a few months ago but felt like really leaving a review after what happened to it, threw a gross negligent accident through nothing more than my own malfeasance, I dropped my case off of a table, but most of the miniatures stayed magnetized to the plate, and simply shifted in place as it fell to the ground.
I know you're not supposed to drop it, but it did keep my miniatures protected in a situation that otherwise would have destroyed them.
If you're clumsy or accident from like I am, this is a solid investment
Pretty good!
Very well built and easy to put together!
Sturdy, well designed!
I was looking for the last army case I would ever need, and I found it with this one. Its large, can easily fit any one of my collections at a time and the metal trays fit snugly without rubbing against the sides or worrying about dropping off a rack. Highly recommend!
Collapsible content
SHIPPING

Orders are usually shipped within 1-4 business days and shipping on all orders in the USA is free!